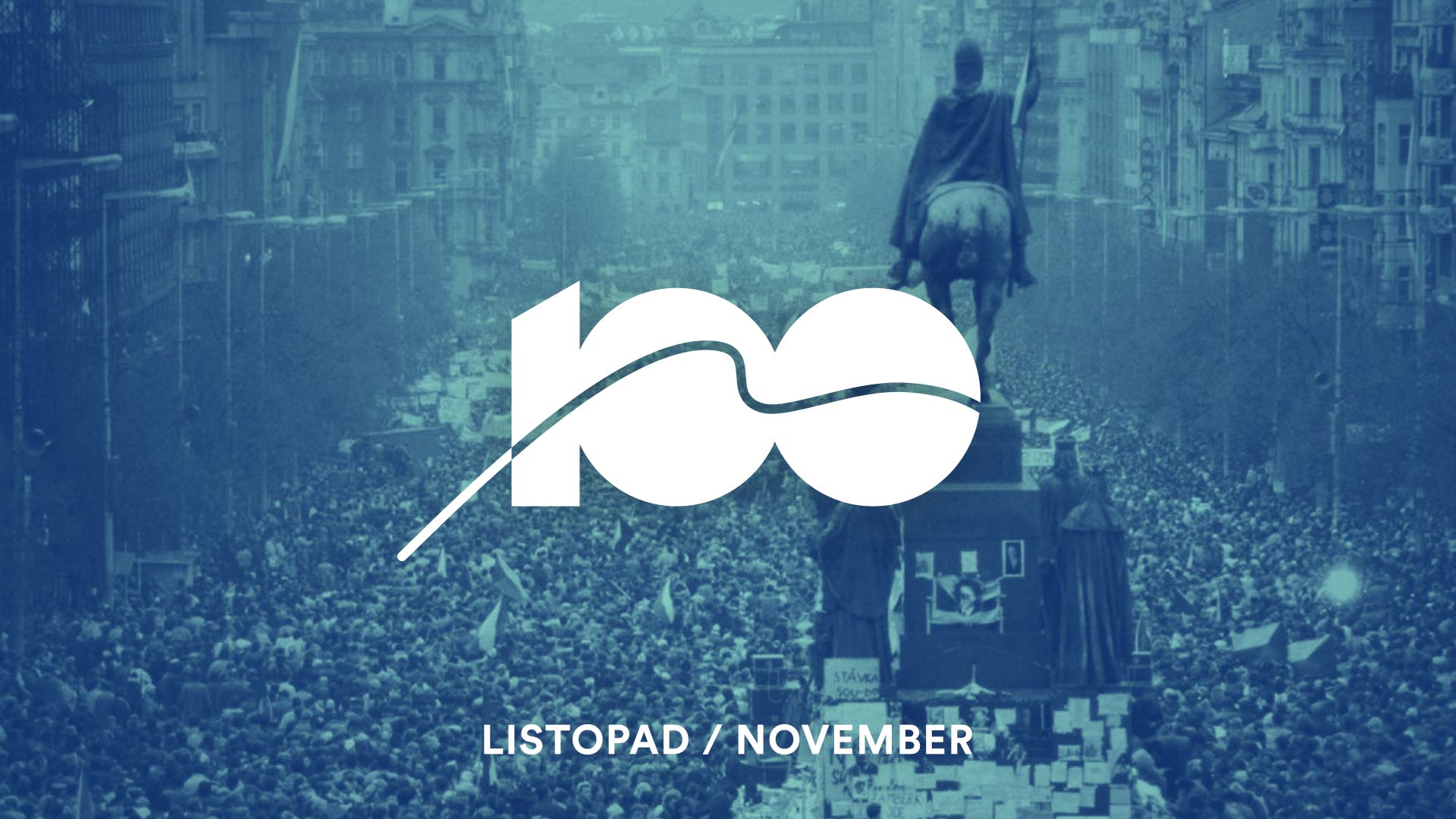 NOVEMBER: Velvet
Sova's Mills
If we are celebrating the Century of Meda Mládek, we cannot omit the story of the origin of the Museum Kampa. The story that would be worth a scenario of a series is one of political wrangling of the 1990's and Meda Mládek's unyieldingness. It will be the artist Marián Karel who will come to tell you how the Museum was constructed, including the struggle for the glass cube.
Velvet
This year, 30 years from the Velvet Revolution will have passed. Therefore, pieces of velvet will be sewn together with the public in the Museum Kampa, into which we will wrap the Magdaléna Jetelová's chair in front of the Museum on Sunday 17th November.
The chair of Magdaléna Jetelová has already become a recognition sign of the Museum Kampa if you are coming in the direction from the National Theatre. At the same time, there is a strong story behind the chair, too – its legs astride represent the volatility of the beginning of the 1980's and the fickleness of society (the artist herself emigrated in 1985).
Sunday 17th October 2019
November Hurricane at the Mládeks
Bohumil Hrabal would stay at Mládeks' place just like other remarkable personages.
It is not only his controversial visits and relationship with Meda that will be reminded by Jakub Češka, who wrote the book Bohumil Hrabal – An Author in Plural.
Through the Objective of State Security
In cooperation with the Institute for the Study of Totalitarian Regimes, we will be mapping together the photographs of the artists Meda Mládková would visit under totalitarianism. You will see the life of the persecuted artists through the objective of the secret state security. The evening will also feature some of the persons appearing on the photographs.
We have been working to obtain the up to now non-public materials of state security which considered Meda Mládková to be a potential spy.