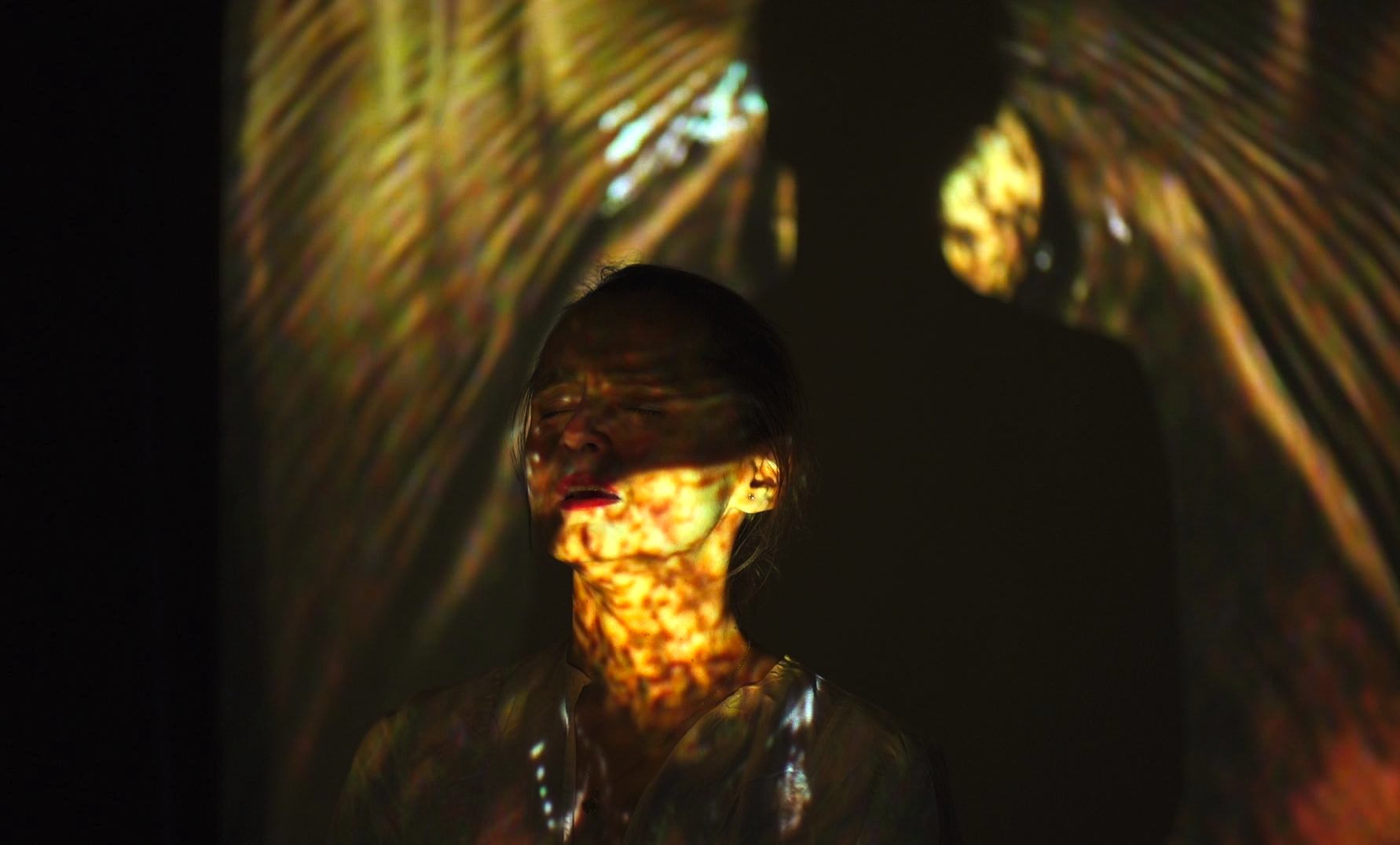 « Eau de Kupka »
19/10/2019
Musical and visual performance freely inspired by F. Kupka's painting « L'Eau.  La Baigneuse ». A dreamlike journey where water, poetry and music intertwine in service of creative imagination and dream. Presented by the Résonances Lyriques ensemble, Versailles.
www.resonanceslyriques.com
Screenplay/voice: Marie Verhoeven 
Music/sampler: Jan Krejčík 
Ephemeral sculptures, video projection/mobile river: Dominique Defontaines
percussions: Šimon Veselý, Ladislav Bilan
Helmut Newton exposition, 19:30
Price: 150 CZK performance ; special offer 200 CZK performance + new exposition of František Kupka, Otto Gutfreund
ticket sale on the place
reservation: adela.petrickova@museumkampa.cz
Duration: 30 minutes
« … et, comme aux temps anciens, tu pourrais dormir dans la mer. »
« … and, as in ancient times, you could sleep in the sea.»
Paul Eluard (Les Nécessités de la Vie)
Kupka's painting is "recreated" before the viewer's eyes. The young woman comes to life playing in the water. She dreams about a journey across the ocean, she dreams about love. Water leads her life elsewhere, metamorphoses the reality. The surface of water becomes a gateway to her imagination. (On the text of Pierre de Marbeuf «À Philis»)
František Kupka (1871-1957) one of the founders of abstract art, he was interested in the new technologies of his time, in natural sciences, optics and optical distortions of objects immersed in water. He paints «L'Eau – la Baigneuse» which constitutes an important moment in his evolution towards the fragmentation of forms and abstraction.
Adhering to the same approach as František Kupka, the composer, interested in new technologies and optical phenomena associated with water, joins the sculptor to immerse listeners in the surprising world of sounds and images, with the help of new original instruments. Optical games of light and shapes on a moving water surface come in parallel with the sound oscillations of voice, continuous vibraphone and other percussion instruments. Just as the painter comes to abstract forms from real objects, all images and sounds (although electronically transformed) have their origin in physical (not virtual) sources.