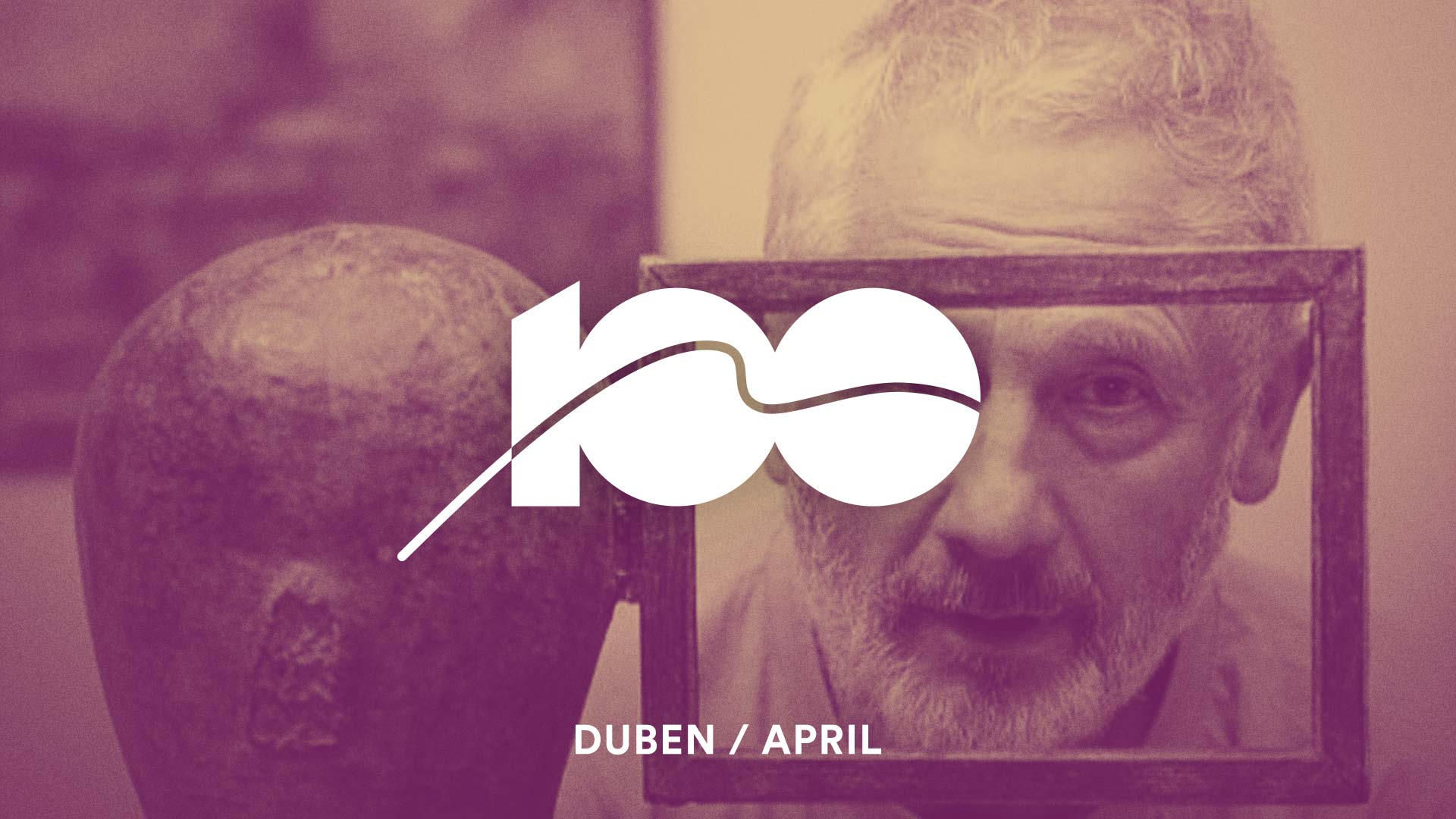 APRIL: Kurt Gebauer and Sculpture in Public Space
On Sunday 28th April, an encounter with the sculptor Kurt Gebauer, whose Cage-Heads are installed in the courtyard of Museum Kampa, will take place.
For several years, Meda Mládková had the ambition to create a sculpture park on Kampa. It seems that she was the closest to its execution in 2009 – from this year, we have a visualization of the project and the documentation on assuming patronage by the capital of Prague. The park execution should also include Kurt Gebauer's work. In his artistic production, he dedicates to sculptures in public space to a great extent.
The meeting of the sculptor will be split into three parts: First, a short lecture of Kurt Gebauer will take place, during which he will project several of his sculptures effectuated in public space. Then he will show the group around the park on Kampa commenting on the currently installed artworks. Those who are interested may stay also for the third part during which they will have the opportunity to make their own artworks out of different materials, and then place them to the park in front of the Museum Kampa.
Sunday 28th April from 3 to 5 P.M.
What? A sculpture, here?
The workshop reflects Meda Mládek's ambition to have a sculpture park on Kampa around the museum. With the help of a lecturer, the children will make their own sculptures using different media which they will then install into the premises of the park.
The children workshop is focused in sculpture – it will help the children to perceive sculptures in public space, but also teach them that art is a normal part of life.
Sunday 28th April from 3 to 5 P.M.